State of Space 2022: Industry Enters 'Era of Access and Opportunity'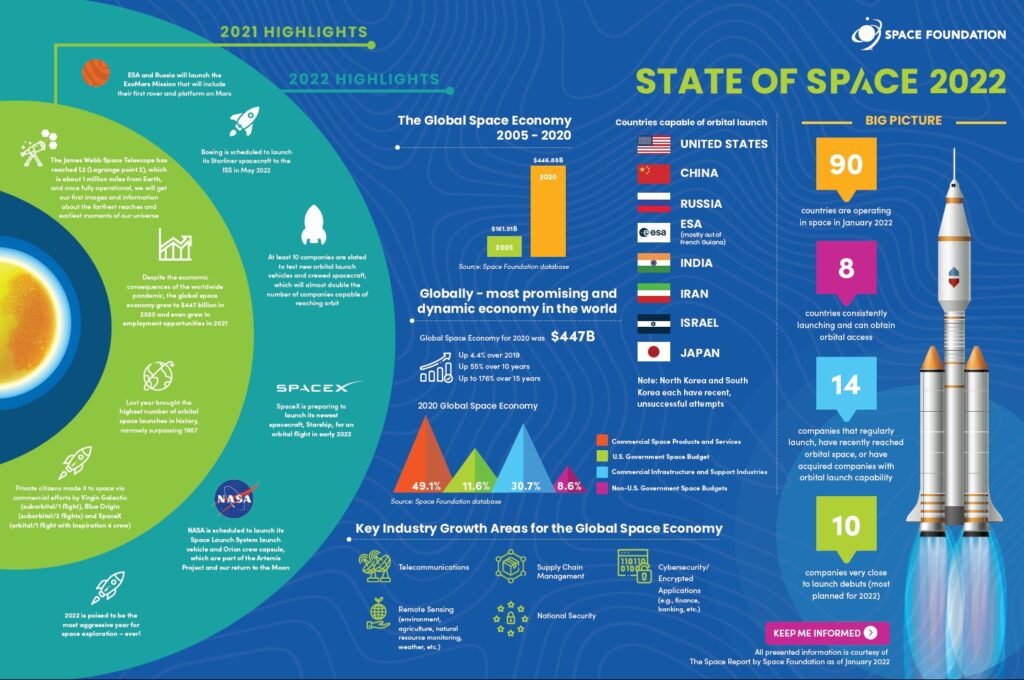 By Tom Roeder
troeder@spacefoundation.org
The space industry has entered what Space Foundation CEO retired Navy Rear Adm. Tom Zelibor dubbed "the era of access and opportunity," during an annual "State of Space" presentation this month on the foundation's Symposium 365 online platform.
Zelibor was joined by several industry leaders during the presentation, highlighting how satellites and manned missions to space continue to enhance life on the planet below. A special emphasis in 2022 is the unprecedented growth in the commercial space industry, which launched its first crewed missions last year.
"Today's era of access and opportunity is not bound by traditional approaches of solitary nations or enterprises going it alone to fulfill bold missions but rather we are establishing new relationships with greater possibilities for success among partners and investors," Zelibor said.
Zelibor said the space industry has never been bigger.
"A $447 billion space economy continues to grow in size, investment and employment," he said.
In 2022, the s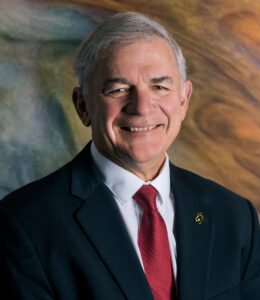 pace industry is set to hit unprecedented milestones.
Sixteen new launch vehicles are expected to make their debut, led by NASA's Space Launch System, which is expected to return mankind to the Moon and eventually launch trips to Mars.
At least 10 companies are expected to join the commercial race to orbit in 2022, doubling the number of firms capable of satellite and orbital spacecraft launch. Boeing's Starliner commercial crew capsule, Sierra Nevada's Dream Chaser spacecraft and SpaceX's Starship are expected to launch this year.
"These are great times for the space ecosystem," Zelibor said.
By January, 90 nations were operating in space, with eight nations demonstrating the capability to consistently launch orbital spacecraft.
The booming space economy faces a few hurdles, Zelibor said.
"Without the necessary talent and the diversity of talent, no one is going anywhere in space," he warned, noting that training and developing a new generation of space workers remains the industry's biggest challenge.
Another challenge, Zelibor said, is orbiting debris that endanger satellites and manned space stations.
"For as expansive as space may be all of us are operating in a closer and more condensed neighborhood than ever before," he said.
Zelibor called on leaders to define satellites and spacecraft as "critical infrastructure," which must be safeguarded to protect lives and the economy on Earth. He also called on world leaders to reach an accord that would limit space debris and set rules for behavior of nations in orbit.
"Carelessness has consequences," he said.