The Space Report 2022, Quarter 1: Flipbook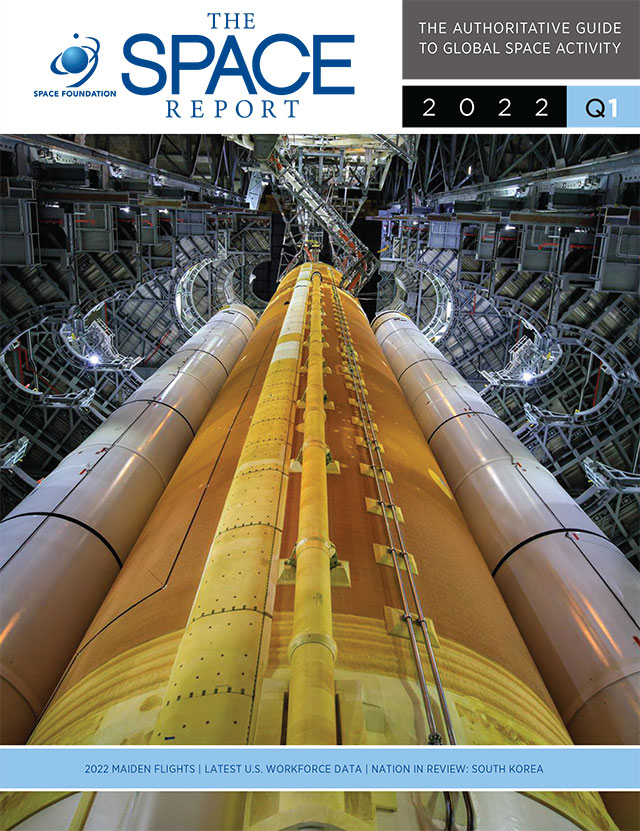 The Space Report 2022,
Quarter 1: E-magazine
Price: $250
In its first release of 2022, The Space Report examines latest U.S. workforce data and labor issues within the space industry. The fleet of new launch vehicles set to debut throughout the year is profiled, and analysis of U.S. spaceport capacity and 2021's insurance claims and premiums offers insight on two crucial aspects of space infrastructure and the space economy.
This edition also comes in a new format: an e-magazine that offers a more vibrant, content-enriched experience for readers.
In this issue:
See how much private space employment has grown in five years.
Learn how private-sector U.S. space pay compares to average private employment and see which key space sectors pay the highest salaries.
Understand why 2-year U.S. college programs are seeing a 4-year enrollment decline for engineering technicians, precision production and other skilled trades.
Preview the 15 new launch vehicles are scheduled to debut in 2022.
Get up to speed on South Korea's plans to expand its space industry.
But Wait! So Much More Space Awaits.
This quarterly edition contains the latest research and analysis from Space Foundation and is available for purchase below. But it's a fraction of the information available to you.
The Space Report offers a yearly subscription of four PDFs for $499 and annual online subscriptions that provide interactive graphics, additional online content, and years of analysis of the global space ecosystem, developing space markets, space exploration, investment activity, and space-inspired industries on Earth. Click here to learn about subscription offers.
Purchase Details:
The Space Report 2022, Quarter 1: e-magazine