The Space Report 2021, Quarter 4: PDF Download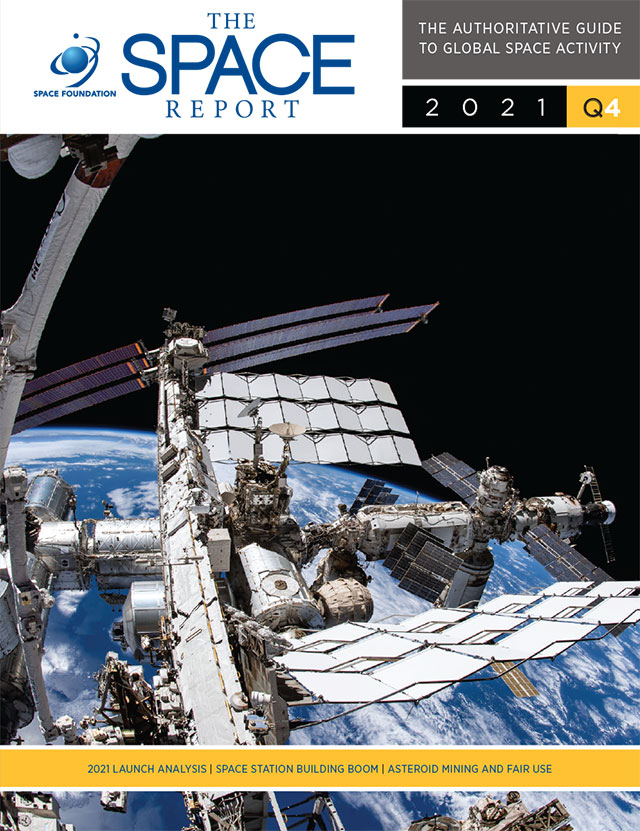 The Space Report 2021,
Quarter 4: PDF download
Price: $250
As 2021 ended, much of the world watched in awe as the James Webb Space Telescope, launched Dec. 25, began to unfurl it solar shield and bend its mirrors into a precise geometry with the promise to answer one of mankind's oldest questions: How did it all start?
In this issue:
Global launch attempts reached a record high of 145 in 2021, exceeding 143 attempts in 1967.
Payload deployments jumped 29% from 2020, driven largely by the communication activity of SpaceX's Starlink and OneWeb.
The volume of financing transactions in the space and satellite sector has grown 61% since 2019, fueled by dozens of investors injecting billions of dollars, according to analysis by Quilty Analytics.
In space tourism, 14 civilians experienced space travel in 2021, double the number from all prior years combined.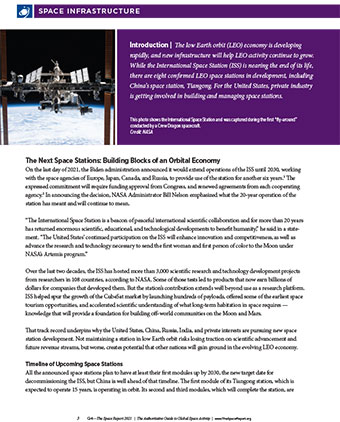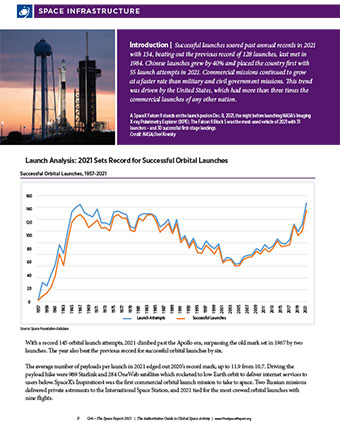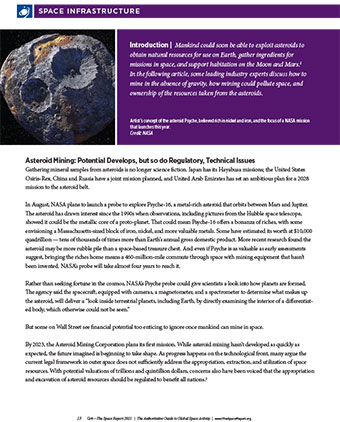 But Wait! So Much More Space Awaits.
This quarterly edition contains the latest research and analysis from Space Foundation and is available for purchase below. But it's a fraction of the information available to you.
The Space Report offers a yearly subscription of four PDFs for $499 and annual online subscriptions that provide interactive graphics, additional online content, and years of analysis of the global space ecosystem, developing space markets, space exploration, investment activity, and space-inspired industries on Earth. Click here to learn about subscription offers.
Purchase Details:
The Space Report 2021, Quarter 4: PDF download